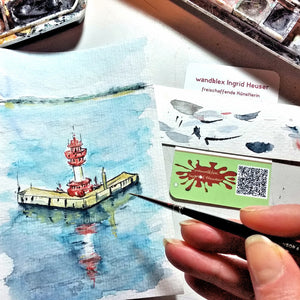 The stability and strength of this board offers excellent flatness when wet. The hard surface offers easy application of colour.
Ideal for all wet painting techniques: watercolour – especially wet-in-wet painting, smooth wash and also dry painting – as well as lavis, gouache, tempera and acrylic.

Natural white, acid free, lightfast and extremely age resistant.