Using Different Mediums Together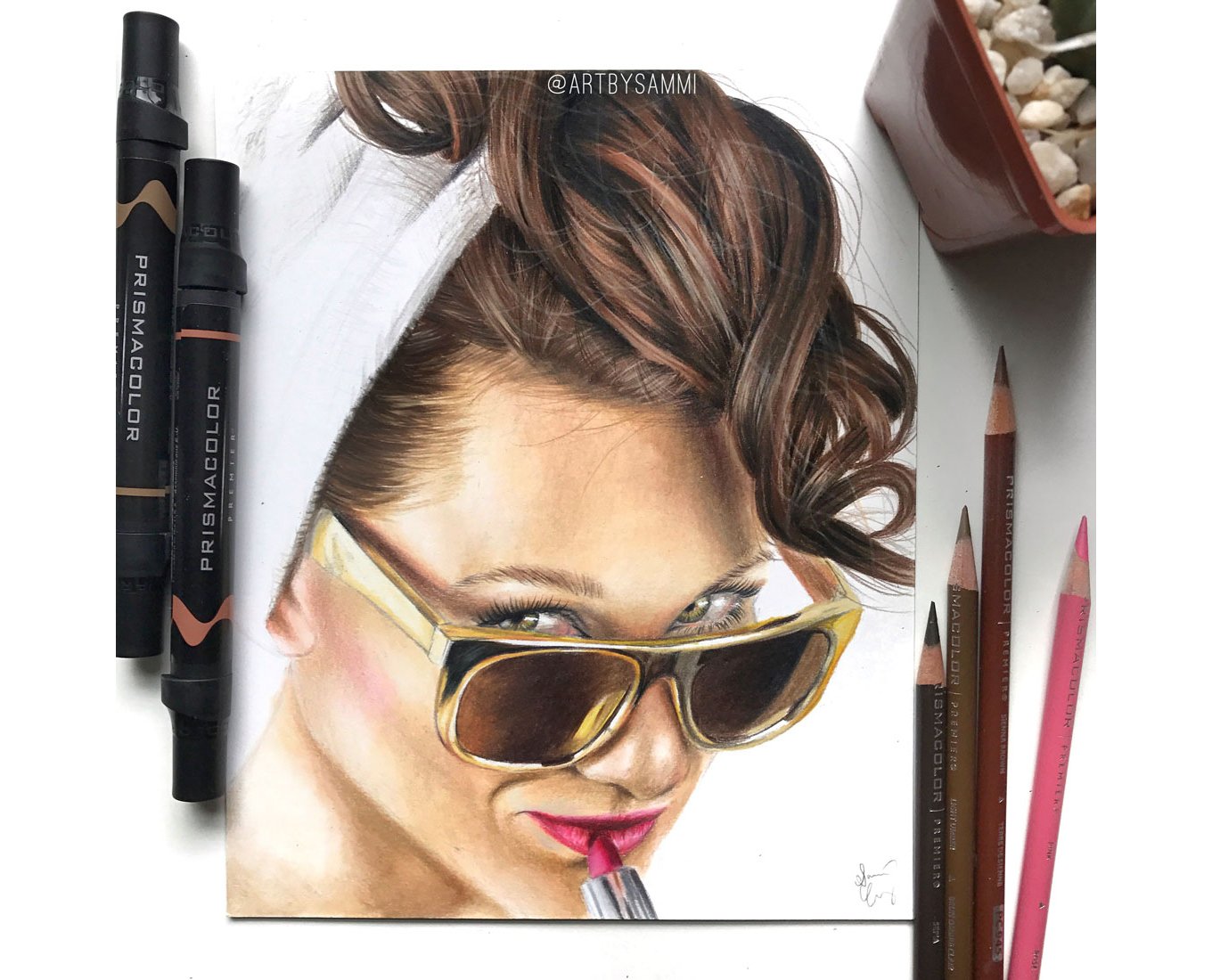 Using different mediums together, or mixed media. For the purists, the artists who work in only one medium, it can be uncharted territory.
But pure experimentation allows for the possibility of exciting, unexpected outcomes. Though the term has only been around since the mid-to-late 20th century, the idea of combining various forms of media to create artwork dates back to antiquity.

Using marker and colored pencils together on the same piece can really help take artwork to the next level.
Use the markers to lay down color very quickly in broad areas. It's actually a great shortcut, as you can block in lots of color and save your colored pencils for the highlights, tones and shadows that add realistic detail.

For medium and large size drawings, a watercolor underpainting on a multi-media artboard with a colored pencil drawing layered on top can also help save a lot of time.

Also consider trying water-soluble colored pencils, like the Prismacolor Premier® Watercolor Pencils. These colored pencils can be used dry, or with a brush and water to create unique watercolor effects.
With art, illustrator Jay Montgomery says, it's always been whatever it takes to get it done and look right.
Tools used: Prismacolor Premier® Watercolor Colored Pencils, Prismacolor Premier® Dual Ended Brush | Fine Art Marker, Prismacolor Premier® Soft Core Colored Pencils, Prismacolor Premier® NuPastel® Hard Pastels.

Image credit: @artbySammi