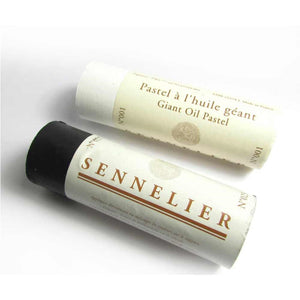 Super chunky sticks of oil colour that can be applied to any surface. Excellent for murals or large pieces.
At approx 10 cm / 4" x 3 cm / 1.25 " diameter - these are aimed at big coverage!

Use with other media or with other oil pastels.
Use by themselves for dramatic pictures.
Can be applied directly or with a knife.
Can be used on any surface but best on primed or oil pastel paper.
Dilute down with mineral spirits to create a more liquid medium.
Comes in black or white.