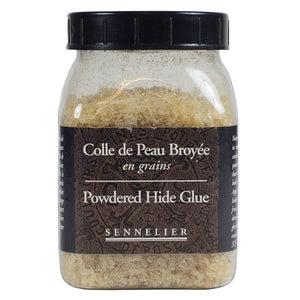 Sennelier Powdered Hide/Rabbit Skin Glue 100g for preparing and priming your surface ready for oil painting.
How to use the rabbit skin glue for preparing your surface for painting:
Soak 100g of glue flakes/pellets in 900g of water. Place over a bain-marie/in a bowl placed over a saucepan of water. Heat it up gently and then apply in thin layers onto the surface.